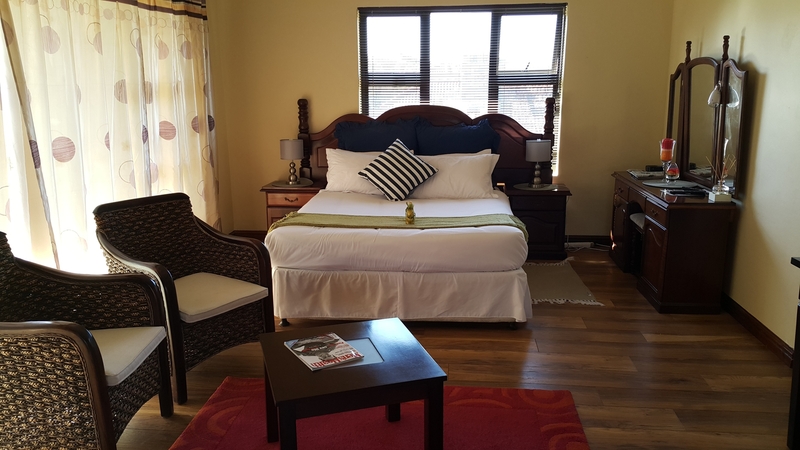 If you are looking for affordable accommodation in Cape Town, then
Sisero Accommodation - Pinelands
is the place to stay. We offer high quality semi-catering as well as bed and breakfast accommodation in Pinelands (the first Garden City in South Africa).
We invite you to book with us and experience true Cape Town hospitality. So, whether you are in town for business, holiday or family trip, be sure to book with us.
Our Guest House is situated in Pinelands, a peaceful suburb that is close to the vibrant night life of the city, beaches, Old Mutual, Cape Town International Airport, Table Mountain and many wine tasting farms. We are also a few minutes drive away from shopping centres and malls such as Canal Walk, Cavendish Square, Grand West Casino and the V&A waterfront which are well worth visiting.
Accommodation at Sisero Accommodation - Pinelands:
We offer 4 bedrooms, two of which are spacious luxurious rooms and the other two are standard. Each room offers facilities such as wifi, flat screen television with DSTV.
Luxurious Cream Room (upstairs)
- A Queen Bed
- Flat screen television with DSTV
- Wi-Fi
- FM radio with alarm clock
- Office desk
- Beautiful mirror
- En suite bathroom
- Couches
- Balcony with Table Mountain view
- Beautiful artistic decor
- Complimentary Coffee and Tea
Luxurious Purple Room (upstairs)
- A Queen Bed
- Flat screen television with DSTV
- Wi-Fi
- FM Radio with alarm clock
- Office desk
- Mirror
- Beautiful artistic decor
- Separate bathroom
- Complimentary Coffee and Tea
Yellow Room (Downstairs)
- A double bed
- Flat screen television with DSTV
- Mirror
- Wi-Fi
- FM radio with alarm clock
- Beautiful artistic decor
- Complimentary Coffee and Tea
Lime Room (Twin Room - Downstairs)
- Two single beds
- Flat screen television with DSTV
- mirror
- Wi-Fi
- FM radio with alarm clock
- Beautiful artistic decor
- Complimentary Coffee and Tea