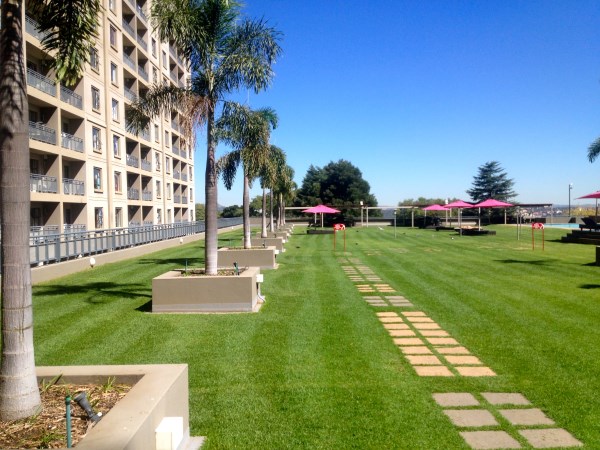 Sandton Executive Suites
are proud to present a fantastic modern self-catering apartment in the heart of Sandton city. Stay more than 7 nights and receive, free private chauffeur service offered to guests for check in and check out to and from the airport.
The property is situated on the 3rd floor and comprises two double bedrooms, two en-suite bathrooms, kitchen, lounge and dining room. Conveniently located and within walking distance of all major shopping malls and world class restaurants.
The gautrain is only a couple of minutes away. Virtually just down the road from Sandton city. State of the art - 24 hour access controlled security, gas bbq facilities, tables and chairs.
Sparkling, heated swimming pool and floating garden. Deck chairs and umbrellas.
Suites:
Fully furnished, Self catering, Air conditioned, Ultra modern, Spacious
Services:
- Wi fi hotspot
- Gym
- Concierge
- Daily cleaning and laundry service