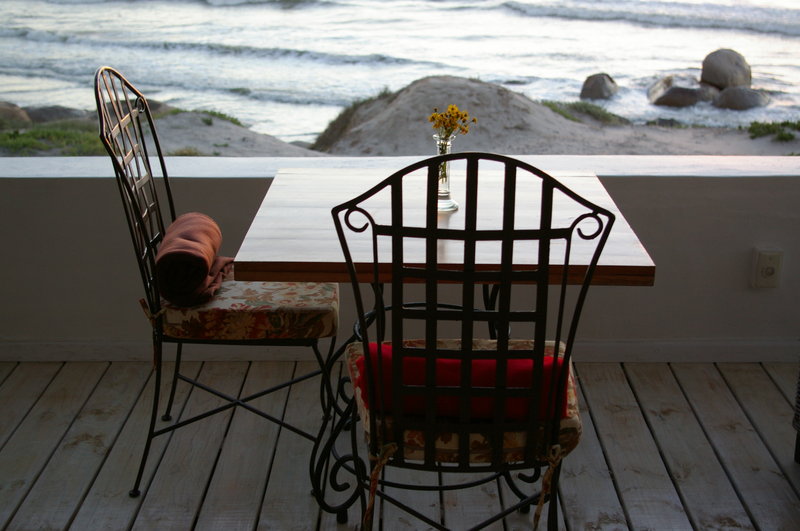 Experience life in our quaint fishing village and be captivated by the friendly inhabitants and laidback lifestyle that typify Paternoster. Welcome to Paternoster Dunes Guest House, nestled amongst the dunes of the Atlantic seashore on the West Coast of South Africa.
The unspoilt beauty of the West Coast lies on your doorstep; whether your passion is ignited by the adrenalin rush of kite surfing or sea kayaking, or by soul enriching strolls along the endless beach.
Your hosts, Gavin and Deon, hope you have a memorable, entertaining and relaxing experience and are available to arrange any excursions you may want to indulge in. Let the dunes of Paternoster envelope you.
Rooms:
Our five individually decorated bedrooms have a lot to offer the three luxury ground floor sea facing rooms allow you to walk straight out to the beach from your private patio while the fourth sea facing room on the first floor has great views and direct access to the beach via its own staircase.
The beautifully decorated courtyard room has a patio from which you can view the sea as well direct access to the beach. Views of the vast Atlantic can be enjoyed from our communal patio, guest lounges, bar and library designed for the privacy and comfort of our guests.
Paternoster Dunes Boutique Guest House Activities:
- Fishing
- Golf
- Horse Riding
- Kite surfing or sea kayaking
- Soul enriching strolls along the endless beach.
- Visit the world renowned Pieter Dirk Uys theatre
- Explore the historically fascinating fossil park
- Visit the national parks famous for their birdlife
- Take a rewarding day trip to one of the many wine farms.

Click to display the map