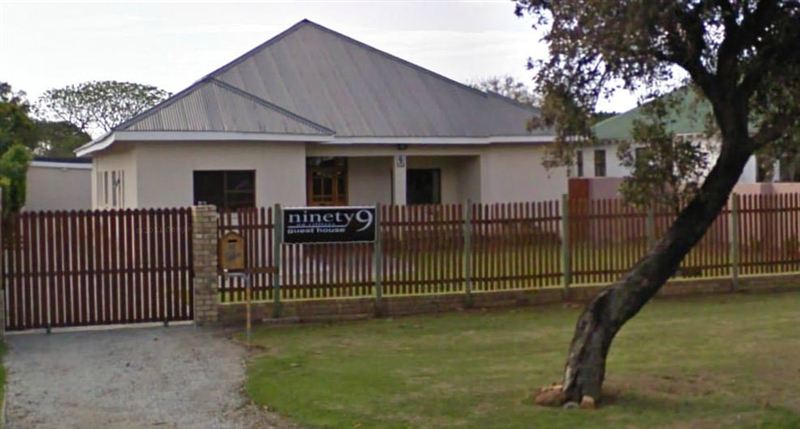 Situated 1.9km from Nelson Mandela Metropolitan Airport, 99 on Villiers, luxury Port Elizabeth Guest House, with spacious rooms.
Contemporary décor providing you a welcoming, relaxing home from home, is a perfect base for the regular business traveller or tourist wanting to step out of a busy day.
Full breakfast, that changes daily, as well as continental options are available. Your host Gary will happily adapt his menu to suit your tastes. The breakfast room opens to accommodate your busy or relaxed schedule. Just let Gary know the night before what your requirements are.
Rooms:
Spacious, comfortable, elegantly decorated en-suite guest rooms, welcome you with a warm ambiance from the moment you arrive.
Large and airy, the living room, with familiar comforts, has a relaxing atmosphere leading out onto a secure sundeck area. A cosy fireplace and an honesty bar are featured. The warm and sunny breakfast room offers individual seating for guests.
Ninety9 on Villiers Activities:
Excellent restaurants offering a variety of cuisines are within easy reach as indicated on our site map. Raisoles Indian Cuisine Restaurant, The Gold Coast Thai Restaurant, Madisons Fusion Dining and Cobblestone Bakery for light meals.
The Beachfront is a short 5.9 km from our guesthouse and the Boardwalk Casino 3km further along the beachfront. Virgin Active Gym en-route to the beachfront is 4km away.
Walmer Country Club offers various activities for the sporting guest and further details are available on their website. Sixth Avenue Shopping is around the corner and further afield Walmer Park Shopping Centre and Moffet on Main offer additional variety.

Click to display the map