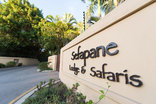 Sefapane Lodges and Safaris is located 1 km away from the Kruger national park, surrounded by green lush gardens that make your stay relaxing in every way, with a wide variety of activities to choose from, come join us for an unforgettable experience.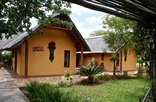 This magificent luxurious 4 Star graded Bushvilla for 6 persons with private (heated) splash pool is situated on a nature reserve adjacent to and with a view at the Kruger Park. On the estate itself you will find 2 swimming pools and a tennis court.
Letaba Safari Lodge is a traditional big 5, very private gem of a Safari Lodge just waiting to be discovered by all wildlife enthusiasts. The stylish lodge is nestled against 2 granite koppies and the open Kruger Park.