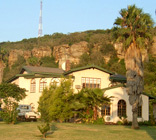 Situated on the banks of the Mooi River in Müden, Kwazulu Natal, Ivala Guest Lodge is ideal for a relaxing getaway. Fishing, bird watching, game drives, quad biking and more are all within reach. Alternatively just relax and soak up the atmoshere
Grading:
Country Living at its Finest. Located in beautiful gardens and an 89 ha Nature Reserve,on the hills of Balgowan in the heart of the KZN Midlands. Quiet elegance, heartfelt hospitality, excellent cuisine and service are enhanced by the onsite Spa.
45.7 km FROM Muden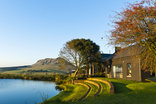 Grading:
Escape to Rockwood Lodges' indigenous forests, farmlands and grasslands and relax in one of our 4 unique,luxurious, self-catering units. Enjoy the journey, adventure and peace of the Midlands.
41.0 km FROM Muden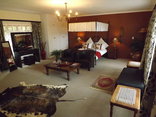 Grading:
Thatchings is a 4 Star Guest House situated within a Trout and Game Estate and forms part of the Midlands Meander - one of South Africa's premier Arts and Crafts route.
24.3 km FROM Muden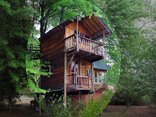 Grading:
Guest Rating:
(3 reviews)
Sycamore Avenue Treehouses are situated in the Midlands Meander at Hidcote, between Mooi River and Estcourt, within sight of the Drakensberg.
44.0 km FROM Muden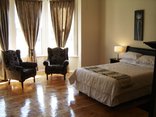 Guest Rating:
(1 review)
Tranquil Guesthouse is an elegantly modernized Guest House situated in Dundee, the heart of KZN. This imposing residence offers gracious accommodation, warm hospitality and exceptional care by host Cenel and staff.
23.5 km FROM Muden