-

Morningside DBN Accommodation

-

Located in the Morningside of Durban, Davaar Guest House has 10 rooms with free WiFi. Enjoy lying in the sun by the outdoor swimming pool, enjoying the braai area at the pool in the beautiful Durban weather.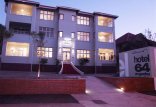 -

Morningside DBN Accommodation

-

The style inspired Hotel 64 on Gordon is located just off Florida Road, Durban's gourmet district, with perfect access to all arterial routes and amenities. This hotel is totally unexpected and the exhilaration of the design runs throughout.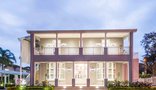 -

Morningside DBN Accommodation

-

This quaint 4 Star establishment is ideally tailored for the discerning corporate traveller and the local and international leisure traveller.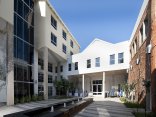 -

Point Accommodation

-

Waterfront Hotel and Spa is a fresh, superbly designed, trendy hotel that has been designed to cater for both holidaymakers and business travellers alike.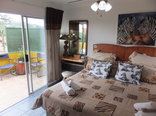 -

Queensburgh Accommodation

-

We offer the difference of the choice of 3 independent private cottages to choose from which cater for your individual needs. Each cottage has: DSTV, Wi-Fi, air-conditioner; hair dryer; iron and board; credit card facilities, lock-up safes and fans.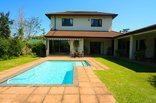 Nestled adjacent to the tranquil environment of the Mt Edgecombe Country Club, Afri-lala is the ideal stop over for corporate and holiday guests, offering easy access to King Shaka International Airport and N2 and N3 motorways.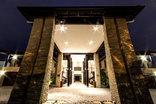 The hotel is situated in the cosmopolitan suburb of Durban North and offers unsurpassed 180 degree views of the Indian Ocean. The location offers travelers a wide variety of activities and destinations to visit and explore.