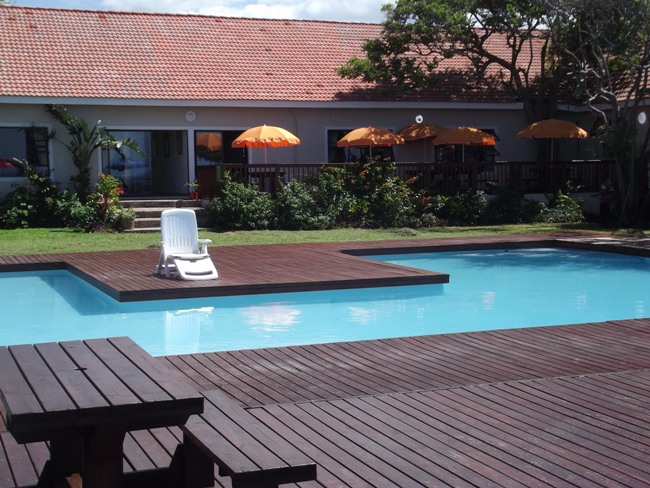 Situated at the southern tip of Mozambique amongst coastal bush forest, fronted by unspoilt beach, Hotel Phaphalati is a tranquil haven for adventurers and pleasure seekers.
Hotel Phaphalati provides breathtaking views and easy access to all nearby facilities within a short distance of Ponta do Ouro and Ponto Malongane.
It embraces architectural elements of coastal living. Cool comfortable open spaces, large verandas and casual yet modern living.
Hotel Phaphalati Resort is perfectly located to enjoy the tranquility Mozambique has to offer. For a family holiday in the sun or a romantic getaway our accommodation captures the feel of Mozambique.
Establishment Facilities:
- Bar
- Diningroom
- Pool
- Lounge
- 24 hour security and parking
- DSTV at the bar of hotel
Hotel Phaphalati is located approx. 13km north of Ponta D`ouro.
Rooms:
Standard double room
Two 3/4 beds, air conditioning, en-suite shower
Forest Chalets (self catering)
Fully Equipped Kitchen, Gas Braai,Plasma,DVD, Air Conditioned, Veranda
In-Room facilities:
All rooms en-suite, consist of two 3/4 beds, air conditioners, linens, towels and complimentary soap, shampoo and body lotion.
Hotel Phaphalati Activities:
- Surfing
- Bird Watching
- Whale watching
- Scuba Diving
- Fishing
- Deep Sea Paddling - out sourced
- Sea Kayaking - out sourced
- Snorkeling - out sourced
- Visit the local baracas

Click to display the map