Sort by:
Our Top Picks

Guest Rating

Grading

Name
Accommodation in Lynnwood, Pretoria
Traveling or on business trip and looking for a place to stay in Lynnwood, Pretoria? Browse our places with guest ratings, grading, rates and availability to find your ideal Lynnwood accommodation.
Enter your stay details to get rates, availability and book online now.
---
Casa Toscana Lodge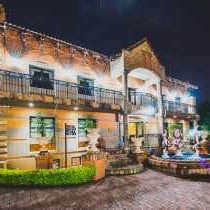 Casa Toscana Lodge has become a jewel in the crown of Tshwane (Pretoria) hospitality. With breathtakingly beautiful function venues for year end functions in Pretoria and of course Weddings, Conference facilities.
Location: Lynnwood, Pretoria
* Indicative pricing, pricing will be confirmed on booking