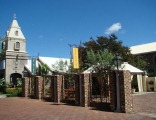 Located in the heart of the beautiful town of Parys, this stylish Guest House features 6 luxury guest suites next to our famous Restaurant and Art Gallery.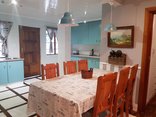 Hessie is situated on the outskirts of Parys in a rural environment with a well kept garden. Hessie is perfect for groups who are looking for affordable, central self catering accommodation.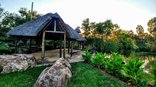 Our self-catering Guesthouse is situated on the banks of the Vaal River with the most beautiful nature ambiance while still maintaining a countryside atmosphere. Countless bird species is a must for bird watchers.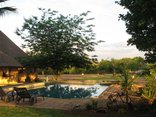 Dome Inn offers luxury accommodation in the picturesque Vredefort Dome. You can choose from 11 Delightful guestrooms, 6 rondawels, 3 bungalows and caravan and camping facilities on 3 acres with trees and garden surroundings are now also available.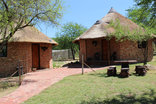 A tranquil getaway 2 km from Parys. Accommodation consists of two luxury rondavels. The one sleeps 2 and other sleeps 6. They are self catering and have braai facilities. The river is semi private and an easy 100 metre walk from the cottages.