Sort by:
Our Top Picks

Guest Rating

Grading

Name
Accommodation in Langenhoven Park, Bloemfontein
Traveling or on business trip and looking for a place to stay in Langenhoven Park, Bloemfontein? Browse our places with guest ratings, grading, rates and availability to find your ideal Langenhoven Park accommodation.
Enter your stay details to get rates, availability and book online now.
---
Amity Guest House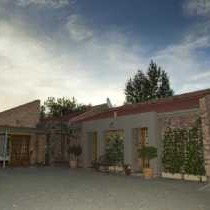 Safe suburb near the N1. Six luxury bedrooms, with en-suite bathrooms, some with bath and shower Convenient access to University, Grey College and Tempe Airport Ideal for overnight accommodation when travelling on N1.
Location: Langenhoven Park, Bloemfontein
* Indicative pricing, pricing will be confirmed on booking