Colourful
De Waterkant Village
is a unique European influenced village of semi-detached quaint cottages and cobbled streets preserved from the 1760`s.
Cradled between the city and the Waterfront, De Waterkant Village is avant-garde, a cultural urban refuge highlighted by the abundance of restaurants, art galleries, gay clubs, salsa clubs, tapas bars and Parisian inspired cafés. Drawing comparisons from cultural and artistic villages from all over the world, De Waterkant embraces individuality and theatricality, echoed in the architecture and vibrancy of its residents and visitors.
A centralized reception acts as a service centre which allows guests all the comforts of a hotel in your own home. Guest services include daily housekeeping, concierge desk and tourist information.
The Village
Walking on the beautiful sidewalks, one cannot help but be caught up in its spell, cast by the beauty of the Dutch, Georgian and Asian influenced architecture, with flower boxes under the windows, sprawling balconies and rooftop decks providing exquisite views and majestic old trees that line the streets, filtering the sun selectively through their branches. This is a place that will tempt you into its fold and dare you to indulge and delight in life's finer pleasures.
Apartments and Houses at De Waterkant Village
From serviced apartments to houses, De Waterkant Village has it all and lodgings at the village are as diverse and eclectic as the place itself. In keeping with the feel of an authentic traveller`s village, guests can enjoy services and facilities when staying in apartments or cottages, such as a centralised reception, concierge and housekeeping.
There are one, two and three bedroom apartments/houses to choose from.
What to do near De Waterkant Village:
De Waterkant Village is tucked between Table Mountain, the CBD and the V&A Waterfront. De Waterkant is often described as being arty, charismatic and quaint and is a truly special place decorated with gorgeous al fresco restaurants, sidewalk café`s, boutiques and bars and is often compared with Greenwich Village and Soho.
De Waterkant Village Map:
Other Accommodation near De Waterkant Village:
Accommodation options within 8km from De Waterkant Village include: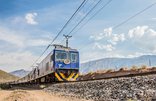 The route between Pretoria and Cape Town is a 27-hour journey of 1 600 kilometres (994 miles), through some of the most diverse and spectacular scenery offered by the African sub-continent.
From:
R16430.00
per person sharing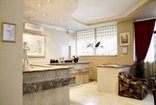 The Parliament Hotel is exclusively located on Barack Street. The central location adjacent to The Company Gardens and the Slave Museum make this city hotel the ideal starting point for business trips or holidays in Cape Town.
This Manhattan style apartment has been freshly renovated. The balcony overlooks the tranquil Company's Garden. It is located in walking distance to many of Cape Town's hip and trendy restaurants and coffee shops in Cape Town's city center.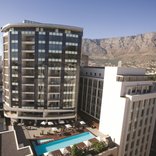 This modern hotel offers the definitive city lifestyle with a choice of luxurious apartments, various leisure options and a wealth of retail facilities in the heart of Cape Town.
From:
R1270.00
per person sharing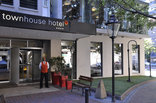 We're set in a surprisingly tranquil corner of the city centre, adjacent to the South African Parliamentary precinct and the historic oak-lined avenues of the famed Dutch East India Company Gardens, established some 350 years ago.
From:
R1140.00
per person sharing