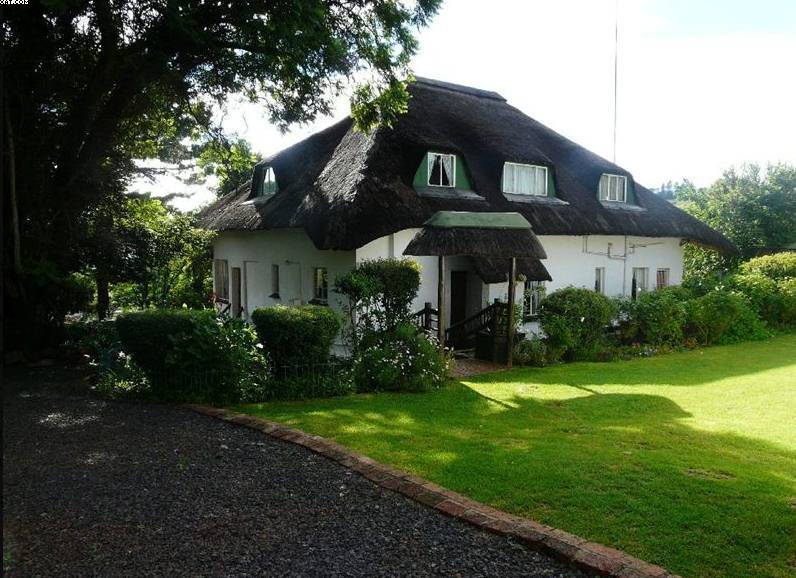 The hidden jewel in Waterval Boven, Boven Villa is a unique thatched cottage, set in extensive well- manicured grounds and offers warm hospitality and sumptuous breakfasts.
We cater for groups or single travellers, on a nights stop over for a well earned rest or for an extended vacation.
Boven Villa and Waterval Boven is a little bit of luxury far from the hustle and bustle of city life. Enjoy the old world charm and hospitality that you will encounter with us and our village.
Location
This getaway is ideally situated 2 to 3 hours from Johannesburg and Pretoria en route to Nelspruit and the Kruger National Park. It is surrounded by an amazing number of places of interest, pleasure and scenic beauty.
Waterval Boven is perfectly located on the N4 from Maputo to Johannesburg and OR Tambo airport.
Accommodation
The Guest House offers luxurious rooms in a tranquil setting to enjoy a relaxing stay.
Boven Villa has 5 bedrooms, a Master Bedroom which has it's own deck and luxurious bathroom with a double bath and shower, 2 en-suite bedrooms and 2 bedrooms with a shared bathroom.
The rooms are spacious, well appointed, with TV's, tea making facilities, safes and fans.
Facilities
We offer a sumptuous breakfast and can provide meals on request. We have braai facilities in our well manicured gardens that look out onto the mountains, ideal location for a sundowner.
The gardens and trees provide the perfect backdrop to spending your time on the cottage's decks.
The Master Bedroom has it's own private deck, from where the romantics can enjoy that glass of champagne and blissful setting.
Atractions
- Unwind and relax in the perfect setting for the weekend break, extended holiday or ideally situated stop over.
- The view of the waterfall is something that will take your breathe away.
- There are well stocked trout dams for the avid fisher-person.
- The well healed trails around the surrounding mountains are a delight for the weekend walker.
- The area is a perfect location for rock climbing, with views from cliffs that look down onto the majestic waterfall. Pilgrims Rest, Kaapsehoop, Sabie, Sidwala Caves,
- Nelspruit and the Kruger National Park are perfect situated around Waterval Boven for your day trip.
Lovely big room, clean and friendly host. Just a pity we were passing through and had no time to really enjoy the accommodation.
Very nice accommodation, very good hospitality and nice food.
Good.