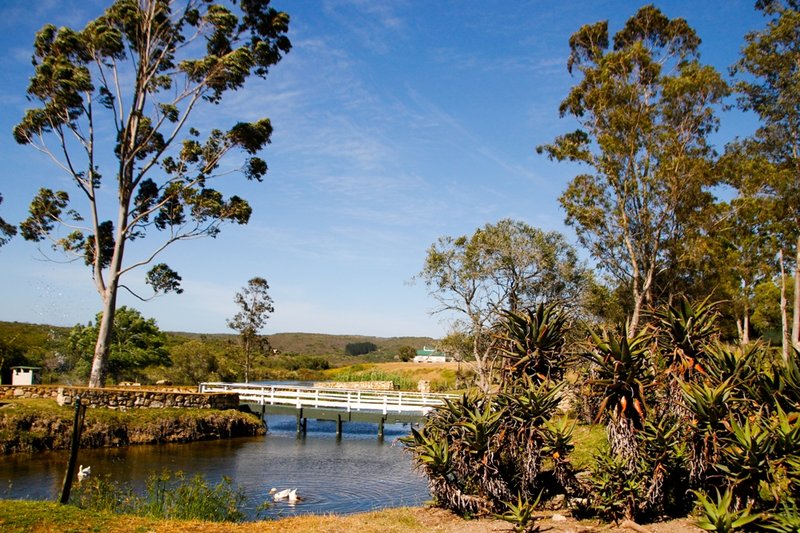 Botterkloof Resort
is a 3 star resort situated along the Garden Route, 6 km from the picturesque town of Stilbaai on a working olive farm.
Folklore has it that in the 18th century, a Stilbaai farmer was travelling to the market with his ox-wagon – loaded with butter vats. In the valley 6 km from Stilbaai the wagon tipped over and butter spilled everywhere. From the mishap, the name Botterkloof.
We have 19 self-catering cottages from 2 to 5 bedrooms and two lovely bed and breakfast units.
7 Self-catering cottages on the Main Resort and 11 self catering cottages on the working farm 1 km away from the main resort.
Decorated in a rustic style, all units are self-catering and feature a dining area, television and a patio. Some of the units have fireplaces. Guest can prepare their own meals using the fully equipped kitchen. All units at Botterkloof Resort have barbeque facilities available outside.
The Arc
, is a large building ideal for groups, school camps, church camps and family reunions. Located on the work farm, the unit has the following:
• Two dormitories with double bunk beds – each can sleep 12 guests.
• 6 Bedrooms with double beds
• 6 Separate bathrooms
• Large multi function group dining room
• Large television lounge
• Fireplace (indoor-braai)
• Large kitchen equipped and can cook for 80 people
Botterkloof facilities includes: Swimming Pool, Farm Stall, Wine Store, Restaurant, Kiddies Play Area, Bass and Trout fishing and a vivid Bird-life coupled with the sound tranquility of nature that surrounds us – you also have a magnificent view over the dams and Olive Grove.
Come and experience Botterkloof Resort, the most undiscovered tranquil resort along the Garden Route.
Accommodation at Botterkloof Resort:
All
Self-Catering Cottages
has the following:
- Fully equipped kitchen
- Braai area
- Lounge
- Television
- Bathroom facilities
The Arc
has the following:
- Bunk beds
- Two dormitories
- 6 double bedrooms
- Communal bathrooms
- Dining Hall
- Lounge
- Fireplace
Our two
Bed and Breakfast Cottages
has the following:
- Open plan layout
- Coffee/Tea facilities
- Double bed
- Television
- Bathroom with bath and shower
- Ceiling fan
- Porch with table for two