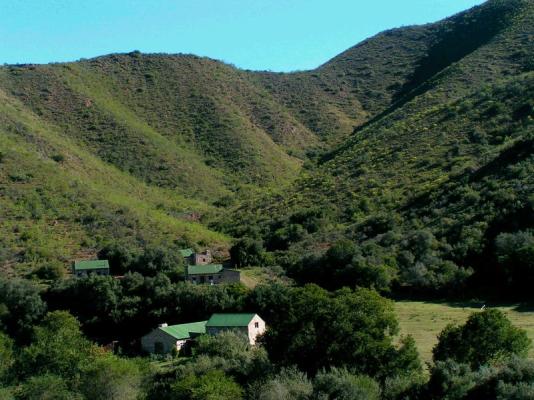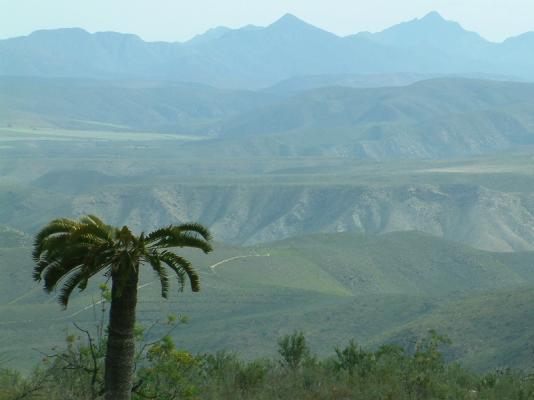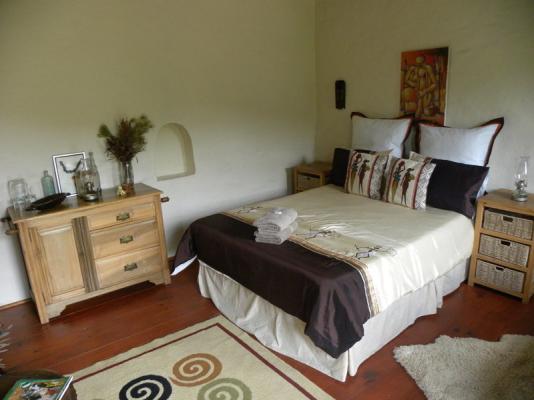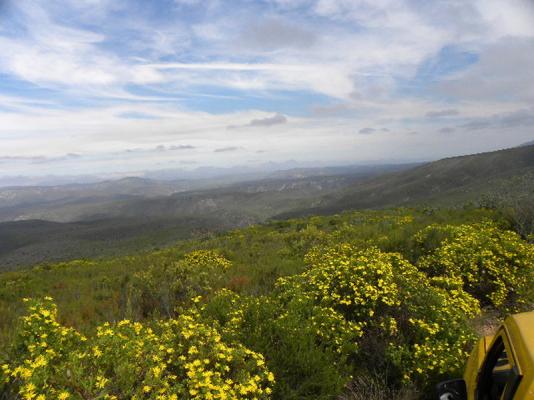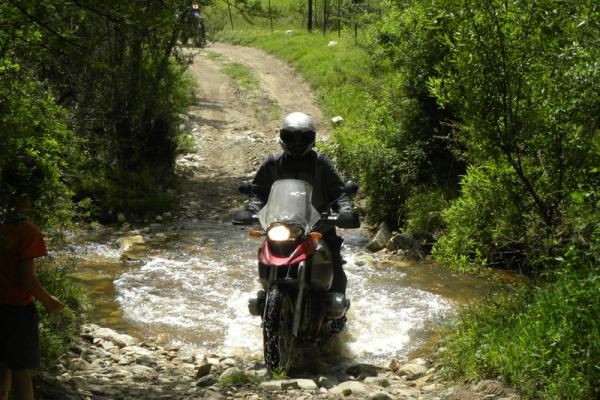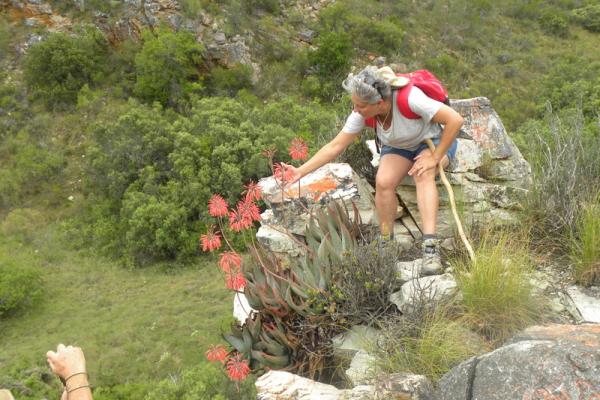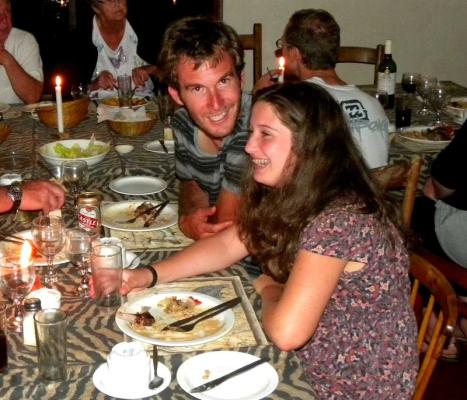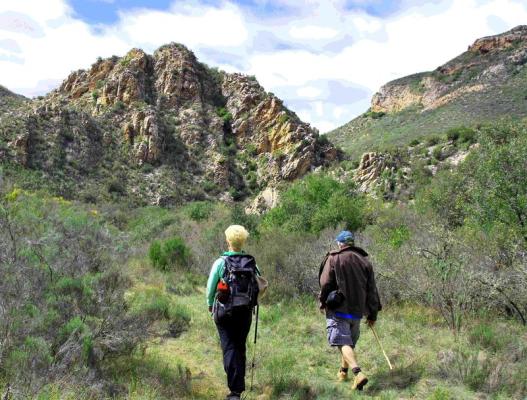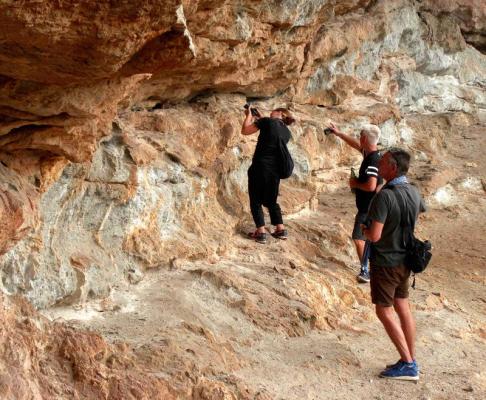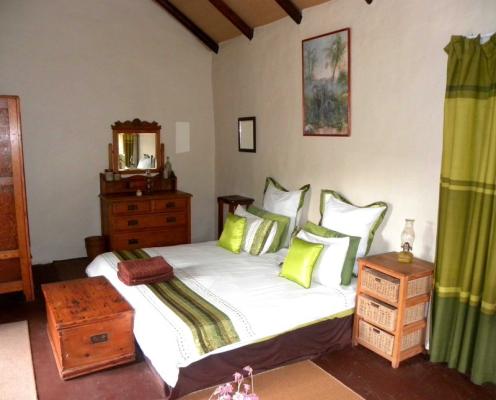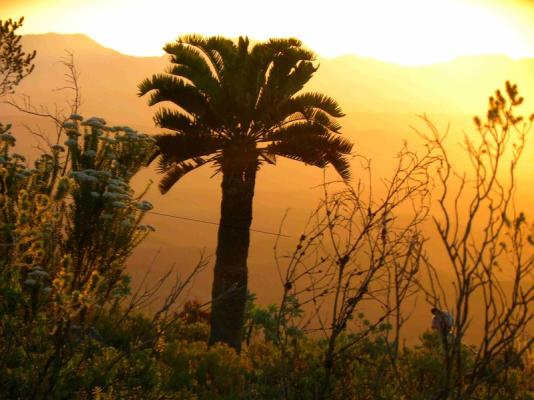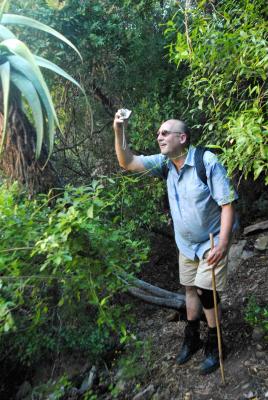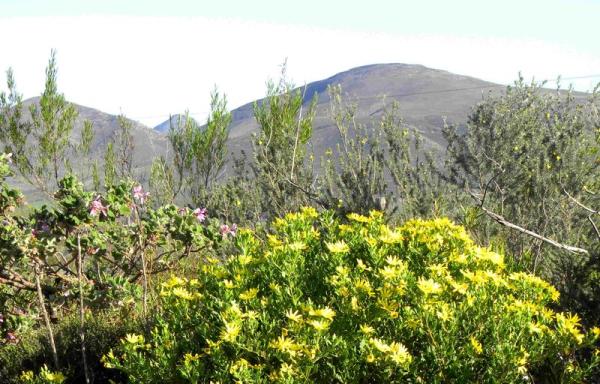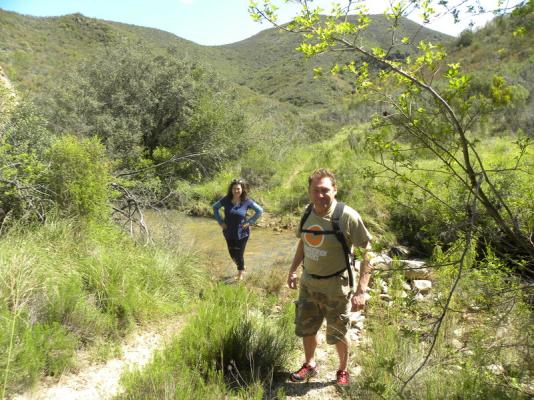 Previous
Next














Book Now
Baviaans Lodge is a stunning wilderness retreat, bordering the remarkable Baviaanskloof World Heritage site, a 200 000 hectare mountain conservation area, world renowned for its diversity of flora and rugged, spectacular scenery.

With our own mountain 4x4 trail into the heart of the Baviaanskloof, Baviaans Lodge offers a unique experience and perspective of this diverse natural wonderland.

Experience our warm hearted, country hospitality that is legendary and enjoy our delicious country style cuisine that is freshly prepared and served by your host, Rob and his family in our cosy Lodge dining room.

Solitude and relaxation are the order of the day, yet we can accommodate the adventurous outdoor enthusiast with Kloofing, hikes, river rafting and mountain bike trails. For more leisurely pursuits we have birding, nature walks, astronomy, photography, scenic drives and san art viewing.Botanical and geological outings are on offer.

Only 180 km`s from Port Elizabeth, and 160 km`s from Plettenberg bay and 32 km`s from the heart of the Baviaankloof, its a wilderness retreat waiting to be discovered and experienced on your doorstep.

Accommodation:
The Lodge offers superb accommodation in delightful cottages, built from natural stone. Romantic fireplaces,tastefully decorated bedrooms, seating areas with lovely views make each cottage unique and special.

The Bush and The Eagles Nest cottages: private and romantic secluded Baviaanskloof Getaway Retreat Cottages.

The Peoples and The Animals of Africa: 2 bedroom cottages: offering private family or group couples accommodation, ideal Baviaanskloof accommodation for groups.

The Olive Tree cottage: a romantic single bedroom unit with that little bit extra for the romantic couple!

Dinners are served in the main Lodge complex, with its dining room, lounge and pub as well as managerial accommodation, close at hand to the heart of Baviaans Lodge, to ensure you are pampered with hospitality! We have a traditional outdoor African boma, braai area and "kuier vuur plek " as well as breakfast and afternoon tea verandah, overlooking our fruit orchard, which provides "fresh fruit from the tree" for meals!

Activities at Baviaans Lodge:
Adventure river rafting treks on Kouga River, Fishing and swimming, Kloofing outings, Mountain biking activity, Trail runs, Birding activity, Dendrological activity, Botany activity, Game tracking activity, Geological feature activity, Photography, San Art, Star Gazing, Baviaans-Kouga4x4 Trail, Tourism info, Wilderness hikes, Walks and Downhill extreme mountain biking.
Activities:
4X4 TRAILS - from 6 to 46 km, grade 2 - 3, guided as well as self drive, HIKING TRAILS - 2 to 80 km or more, KLOOFING ADVENTURE - stunning kloofing outings, BIRDING, PHOTOGRAPHY, SAN ART VIEWING, STAR GAZING ( CELESTRON TELESCOPE ) , MOUNTAIN BIKING
Clothing and Accessories:
Personal-camera, binoculars, torch, walking boots, sun hat and sun lotion, water bottle, vehicles- spare tyre ,( at least 1 ) air pump , check oil, water and petrol/diesel before starting on the gravel roads.
Health and Climate:
Summer day temperatures can be very hot, be prepared with a sun hat, light, white or pale coloured clothing, winter days are pleasant, nights very cold once the sun sets from around 4 pm till 9 am in the morning.
Rooms and Units Available:
African peoples
The largest of our 5 cottages, stunning setting, with 2 large bedrooms and shared full bathroom, tastefully decorated in a traditional African peoples theme, both bedrooms with fire places as well as undercover outdoor seating area and shower !
Amount of similar units: 2
Sleeps 2 Adults
---
African Wildlife
Delightful cottage, built from natural stone, boasting 2 lovely bedrooms, both with fireplaces and a shared full bathroom, decorated with pictures of our remarkable game heritage found in Africa.
Amount of similar units: 2
Sleeps 2 Adults
---
Eagles nest
This lovely cottage has without doubt the best views, wood deck overlooks the picturesque Doornboom Valley, bedroom with fireplace and en-suite bathroom, with shower, loo and hand 9basin, a romantic hideaway cottage.
Sleeps 2 Adults
---
The Wild Olive
This delightful cottage is ideal for he couple or single person looking for that something special in their stay with us.Bathroom en suite, undercover outdoor seating area, spacious bedroom/lounge.
Sleeps 2 Adults
---
Tree Cotttage
A hideaway retreat, nestling amongst a clump of indigenous trees.This cottage reflects the wonderful diversity of trees around, a real honeymoon cottage to relax and enjoy special times. 2 lovely bedrooms with an amazing bathroom! Our premier unit !
Amount of similar units: 2
Sleeps 2 Adults
---
Facilities & Services available:
Babies
Children under 12
Elderly
Honeymoon Couples
Pets only by Arrangement
Airport Shuttle Service
Babysitting Service
Laundry Service
Limited Room Service
Special Meals on Request
Conference facilities
Wedding facilities
Team Building
Self-Braai / Barbecue
Bar on the Premises
Dining room
Fireplace on the Premises
Garden
Library
Internet Access
Tourism Information Desk
Wi-Fi
Afrikaans
English
Hiking / Walking Trails
Swimming Pool
Cancellation Policy:
Deposits non refundable, if cancelled before 7 days prior to arrival a 25% refund will be given if full payment has been made, cancellation within 7 days, no refunds are made.
Directions:
The journey to Baviaans Lodge is part of the wonderful adventure of traveling in the Eastern Cape. Stunning mountain scenery as well as picnic spots will enable you to relax and have many photo opportunities en route.

Once you reach the gravel roads, please take care and remember to be on the lookout for sharp corners and single lane road sections. If you have any doubts as to the directions or road conditions, please contact the Lodge prior to starting your journey.
KINDLY REMEMBER TO FILL YOUR VEHICLE FUEL TANKS AT KAREEDOUW.

CELLPHONE RECEPTION on route.
On leaving the R62 at the Assegaaibosch station, there are normally only 2 cell phone reception points. The 1st is after you have turned left on the heights along the Road above the Kouga River Poort. The 2nd at the Joubertskraal turnoff which is 6 klms from the Lodge. Please note there is no cell phone reception at the Lodge. A standard landline is normally available to guests.

Estimated Travelling Times to the Lodge
Times are estimated on an average speed of 120km per hour on tar and 30 km per hour on gravel roads and 10 km per hour on 4 x 4 roads.

Via N2 ( and then R62)
Cape Town to Lodge 8 Hours
George to Lodge 3 and a half hours
Plettenberg Bay to Lodge 2 and a half hours
Port Elizabeth to Lodge 2 and a half hours

Via R62 Oudtshoorn to Lodge 4 Hours

Via 4x4 Route( and through the Baviaanskloof along the R332 )
Patensie to Lodge via 4x4 / 6-7 Hours (NB PLEASE NOTE ALLOW ENOUGH TIME !!!!!)
Willowmore to Lodge 4x4 / 5 HOURS ( NB PLEASE NOTE ALLOW ENOUGH TIME !!!!!)

Directions from the following areas to the LodgeDIRECTIONS from THE FOLLOWING AREAS to the LODGE.
Directions from Cape Town, Garden Route and Plettenberg Bay areas travelling via the N2.

Travel along the N2 and pass over the Storms River Bridge. Take the next exit off the N2 ( about 20 minutes after Storms River) signposted for Kareedouw and travel over the mountains until reaching the R62. Turn right here and go through Kareedouw (PLEASE FILL FUEL TANKS HERE) On leaving Kareedouw ( about 2 klms along the road ) take a left exit marked Assegaaibosch station and leave the R62 here.

Directions from the Assegaaibosch station turn off along the R62:
Cross over the low level bridge and turn left at the T junction (follow the Suuranys sign.) Travel up over the mountain pass ( about 20 minutes) crossing the Mountains , you will reach a T junction. Turn left here and follow the road until reaching a large river poort. Travel through the Kouga Poort and cross the Kouga River, climb out the Poort. ( take care on approaches to the Poort ) 2 Kilometers after the river crossing, you will reach a left hand exit which is ( signposted) for Joubertskraal and Baviaans Lodge.
TURN LEFT HERE and stay on this road until you reach the Lodge.
From this turn-off, the distance to the Lodge is 21 kilometers and travel time about 45 minutes. On the way, you will pass through a farm with pink buildings and green roofs. Travel on further and you will pass the turn-off to Joubertskraal . Continue on to the Lodge.
( THERE IS A CELLPHONE SIGNAL AT THE JOUBERTSKRAAL TURN-OFF. IF YOU ARE BEING COLLECTED AT OUR PICK UP POINT ,PROCEED ON TO the PICK-UP POINT ABOUT 2 KLMS INSIDE OUR BOUNDARY )

Directions from the Uniondale area / Oudtshoorn
Along the R62
If you have decided to view the scenic Langkloof and are traveling via the R62 route, travel in the direction of Joubertina along the Langkloof and then on to Kareedouw. Pass through Kareedouw and turn- off left at the Assegaaibosh Station sign and follow the directions as set out from this point.

Directions to the Lodge from Port Elizabeth and Nearby Towns via N2
Travel along the N2 towards Plettenberg Bay and go past Humansdorp. Take the next left exit off the N2 after Humansdorp, signposted for Kareedouw R62 and GEORGE via the LANGKLOOF. Turn in the Langkloof direction and head for Kareedouw. About 2 Klms before Kareedouw, turn right at the Assegaaibosch Station sign and follow directions as set out from this point.

VIA the BAVIAANSKLOOF (the R332 ROAD) and on to the LODGE along the 4x4 ROUTE ( KOUGA-BAVIAANS 4X4 TRAIL )

Directions from Willowmore/Uniondale areas along the Baviaanskloof road and via the 4x4 entry to the Lodge.
Travel South from Willowmore towards Patensie along the R332. About 80 klms South, you will reach a farm Rus en Vrede on the right-hand side of the road , just after Studis and 6 kilometers before Sandvlakte.( If you get to Sandvlakte, you have gone too far. Turn around and go back about 6 klm.)
Turn right into the farm. PLEASE STOP AT THE FARM TO REGISTER FOR THE 4X4 part of the route. KINDLY PLEASE PAY part of YOUR FEE HERE FOR THE ROUTE.
Travel over the route ( 3 hours) and you will arrive at the Lodge. ( See the map on our site for this route)

Directions from the Patensie area via Baviaanskloof road and 4x4 entry to the Lodge.
Travel north towards Willowmore. Pass Geelhoutbos, and then Sandvlakte and turn left into the next farm Rus en Vrede (about 6 klms after passing Sandvlakte)

PLEASE STOP AT THE FARM HERE AND PAY YOUR FEE FOR THE 4X4 ROUTE, which takes about 3 hours travel time to reach the Lodge.
---

Click to display the map