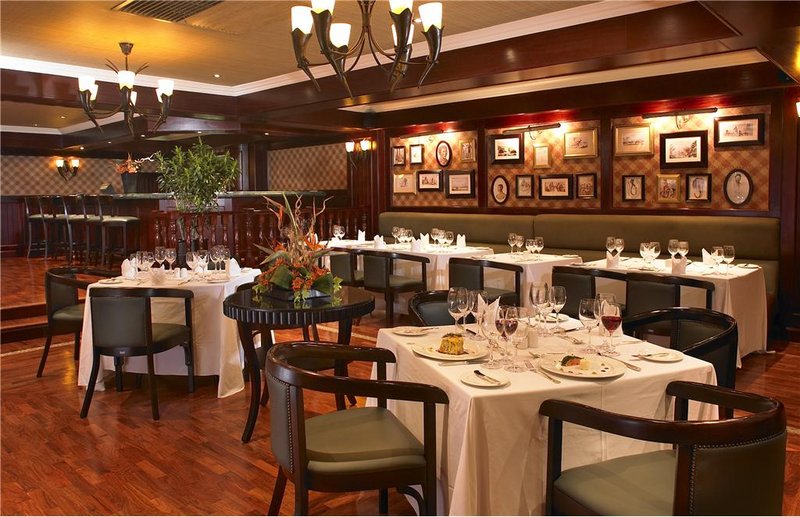 Find that just right blend of hospitality, business, and leisure at
Avani Gaborone Hotel and Casino
. Set in the vibrant city centre of Botswana's capital, Gaborone, it's never been easier to work, rest, and play in style in the heart of Africa. Consider a stay at one of the featured hotels in Gaborone such as ours and have the perfect start or finish to a great African adventure with all the details that matter, done well.
Please note:
Over a weekend you are required to stay a minimum of 2 nights.
Accommodation at Avani Gaborone Hotel and Casino
Feel completely at home in any of our 196 comfortable rooms and suites offered in 4 different room types. Ardent travellers on tour could find a welcoming space at one of the rated Gaborone hotels. Accommodation could be found at our family friendly hotel to unwind or catch up on last minute work. Spread out in the extra space of our Superior Rooms or check out the added comforts of our suites. Take in the hospitality of our spacious Presidential Suite for a truly standout stay. All rooms and suites offer a host of features and essential amenities, including complimentary WiFi connectivity.
Avani Rooms
Our 153 AVANI rooms are designed to provide that perfect place to unwind or finish up a day's work. Comfortable and inviting, each room features modern amenities such as satellite television, self controlled air conditioning, and a fully stocked mini bar available upon request as well as tea and coffee making facilities. Complimentary WiFi access in every room keeps you connected while a great night's sleep is guaranteed.
Avani Superior Rooms
Our hotel in Gaborone with 39 Superior rooms gives you extra space on top of all the modern comforts made available for guests staying at these exclusive AVANI rooms. A sofa area lets you lounge while complimentary WiFi access, tea and coffee making facilities, and a fully stocked mini bar upon request mean you are always connected and comfortable.
Avani Suite
Catering to travellers in search of a place to rest in stylish comfort, suites available at one of the finest hotels in Botswana Gaborone such as those offered by
Avani Gaborone Hotel and Casino
presents guests with an unforgettable experience in the African paradise. Each suite features extra space for lounging, dining, and entertaining with a full range of modern amenities including WiFi access and a 40" satellite television. Guests are offered tea and coffee making facilities and a fully stocked mini bar upon request which means you can always relax with a drink in hand.
Avani Presidential Suite
Our Presidential Suite gives you 87 square metres of stylish space filled with all the essential comforts you need, whatever you're in the mood for. Purposeful places for dining and lounging will make it easy to feel at home. The suite is fully equipped with all the modern amenities for your comfort and is decorated in warm contemporary African style.
Dining
Travellers on the lookout for restaurants in Gaborone could choose from the best of many tasty options when dining at AVANI Gaborone Hotel & Casino. Find refreshing drinks and plenty of bites any time of day or night. There are international favorites at Mahogany Restaurant, a fantastic buffet spread at the Savuti Grill, and plenty of in-between sip or snack options at our Pool and Casino bars. Eat in anytime with world flavours brought to your door from our 24hour in-room dinning menu.
Weddings:
Are you looking for wedding venues in Botswana? It is easy to feel the love at AVANI Gaborone Hotel & Casino. Mix and match local, regional, and international cuisine as you celebrate over cocktails and canapés by the pool or in one of our great event spaces. Dance the night away to live entertainment, sit down to a special meal to mark this personal milestone, or party it up in the Casino as we make sure everything goes off without a hitch.
Avani Gabarone Hotel and Casino Activities:
The tableland of the Kalahari Desert covers most of the country and the national parks cover an additional 17 per cent. The vast arid sandveld of the Kalahari occupies much of north, central and western Botswana.
Gaborone, the capital, is situated in the southeast of the country and is at the forefront of education, sport and culture. The University of Botswana, The National Museum and Art Gallery as well as the National Sports Stadium are all located in the city. Music and Drama is catered for at the Maitisong Cultural Centre
Lentswe-La-Odi:
Day trips can be made to see local crafts at Oodi, Thamaga and Pilane. A trip to the weaving centre at Lentswe-La-Odi, just north of Gaborone, is especially recommended as the local craftwork can be bought at a fraction of the normal price.
Church Services:
The Reception Desk will be pleased to advise you of the times and location of all Church Services.
Yacht Club:
Near to Gaborone is a dam with a yacht club offering sailing, and fishing; use of facilities is available to visitors at the invitation of a club member.
Sporting Activities
Gym -A gym is available for Hotel residents above the squash courts.
Squash - Two air-conditioned squash courts are available for the use of Hotel residents.
Swimming - The resident pool is situated in the courtyard of the building.
Tennis - Two floodlit all weather courts are available in the grounds adjacent to the kiddies' playground.

Click to display the map