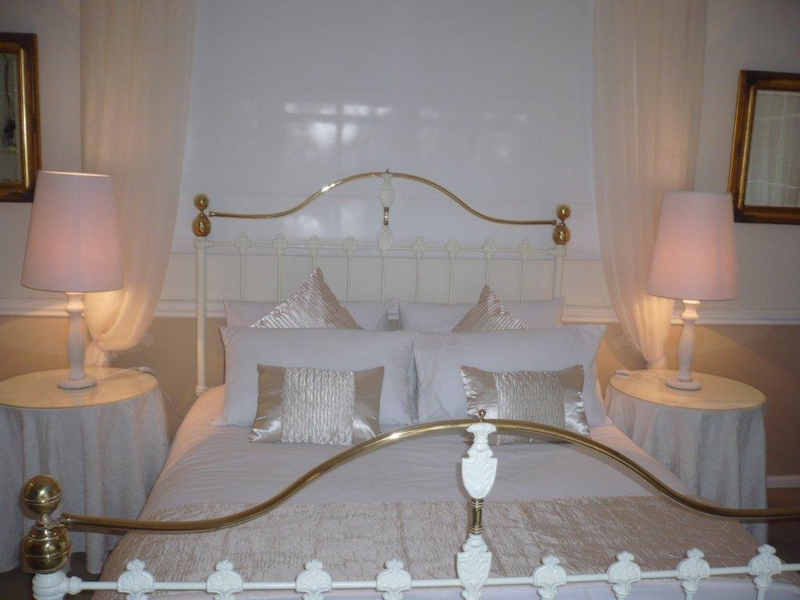 A Bit of Heaven
is a peaceful rest, overlooking a fairy tale garden.
This centrally situated luxury accommodation is 5 minutes from the Johannesburg and Durban N3 highway, with easy access to all local amenities. We are also a perfect springboard to explore the famous Midlands Meander and the surrounding inherent attractions such as the Drakensburg Mountains.
We are 3 minutes from the city centre and 15 minutes from Pietermaritzburg Oribi Airport.
The Redlands Hotel, one of South African sought after hotels, is just across the road. Redlands Club Room and the Blue Room are open to the public for breakfasts, lunches and dinners. Book your venue for conferences or functions at Redlands Hotel. Enjoy a body massage, facial or hair cut at Redland`s Beauty Salon. We can do all the bookings for you.
Luxurious Glodina bath robes will be available at a minimum charge.
Laundry facilities are daily available.
The De lux Luxury room is furnished with its own small save to lock up your valuables, a dressing area with big cupboards. Guests have full access to the swimming pool and the barbeque area at the pool. Guests have full electronic access to secure off-road parking. Excellent security.
Breakfast at A Bit Of Heaven:
Breakfast on request. We serve an English or Health Breakfast in your room and endeavour to cater for special needs and preferences. Vegetarian meals are available on request. Other facilities can be arranged on request.
Please note: We would like sensitise you to the fact that due the rather steep descend of our entrance, some vehicles might find it difficult entering our premise - specifically those with a low chassis and low profile tyres.
Accommodation at A Bit Of Heaven:
Our Deluxe Luxury Room has air conditioning in summer and heating in winter, a DSTV, a hair dryer, as well as tea and coffee-making facilities.
Our Deluxe Ladies or Couple room with share bathroom facility - has air conditioning in summer and heating in winter, a DSTV, a hair dryer, as well as tea and coffee-making facilities. This room is available to Couples and Ladies. Our De Lux Ladies or Couple room only offers a share bathroom facility (which is very neat and clean). But on the other hand, the De Lux Ladies/Couples room offers you an in-house kitchen including for example kitchen utensils such, eating utensils, fridge, Microwave, etc.
Zhero Apartment
Contempory 2 Bedroom apartment in Century City Cape Town: Fully equipped Self-catering apartment with luxury furnishings, Pool facility, walking distance from Canal Walk with an array of Shops, Restaurants, bars and more. Close to N1 highway for quick access to Cape Town city, Airport and less than 10 from beach.
Apartment size:
- 77 square meters
- Accommodates: 4
- Bathrooms: 1
- Bedrooms: 2
- Beds: 2
Extra people to be arranged. We ask that you are Non smoking. No pets are allowed within the complex.