Accommodation near Otto Du Plessis Hospital
Explore the nearest holiday and business accommodation options below or view
other Places to stay in Bredasdorp
.
Otto Du Plessis Hospital operates in the Bredasdorp/Swellendam Health District of the Boland Region.
Otto Du Plessis Hospital is situated at Corner of Dorpsig & Van Riebeeck Streets Bredasdorp, Western Cape, South Africa.
Telephone: +27 (0)28 424 1167
---
Places to stay close to Otto Du Plessis Hospital
---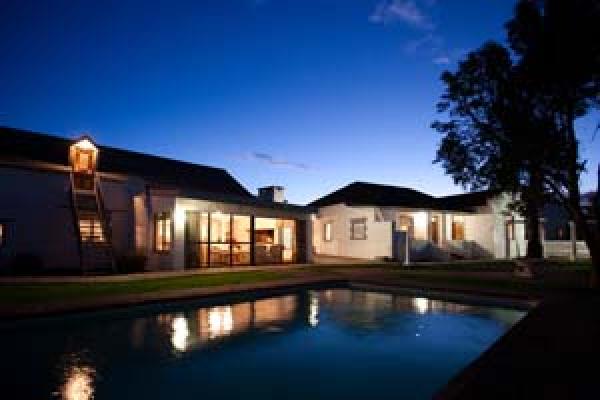 Anna-Mar Human, live-in owner of Bredasdorp Country Manor, invites you to enjoy the country hospitality of the Western Cape in this charming guest house situated in quiet surrounds in the rural town of Bredasdorp.
Distance away
: 0.4km
Priced from
1,500.00
---
Firlane House is the ideal base from where to explore the Southern tip of Africa with its game parks, whales, sharks and wine farms. The guest house is a four star guest retreat , frequented by both corporate and leisure travelers alike.
Distance away
: 0.6km
---
*The distances are measured as a straight-line and do not necessarily reflect the actual travelling distance.