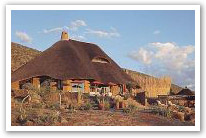 Situated on the edge of the Kalahari desert, Tswalu Private Desert Reserve is the largest privately owned game reserve is South Africa.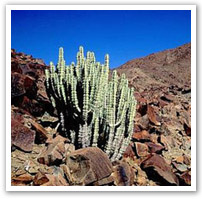 The rugged Richtersveld is a botanist's living laboratory, nurturing some 30% of all South Africa's succulent plant species.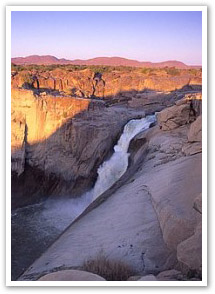 Augrasbies Falls - falling 56m when Orange River is in flood.