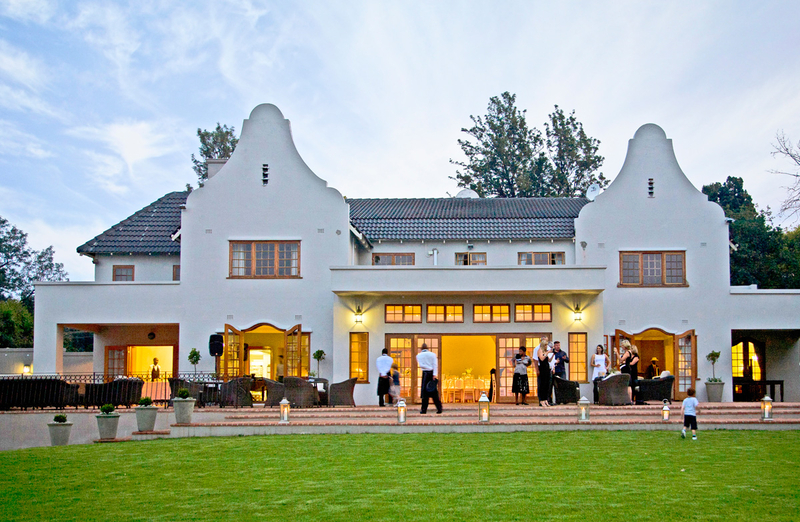 Knighted in 1922 for his pioneering role in the development of Johannesburg, Julius Jeppe married Grace Cowen in 1891 and together they had five children.
As its main benefactor, Johannesburg's oldest public school, Jeppe High School for Boys was named after this prominent and generous businessman.
Today,
The View Hotel
resides in the house which Sir Julius Jeppe built for his eldest daughter way back in those heady days of Johannesburg's early development.
Steeped in history, this beautiful building underwent extensive restoration which started in 2009 and now transports its guests back to a bygone, golden era of over 100 years ago.
The magic begins the minute you step foot in this beautiful mansion. Built in the late 1900's by mining magnate Julius Jeppe, this gorgeous building underwent extensive restoration beginning 2009 and today amplifies its more than 100 years of history.
The most unique boutique hotel in Johannesburg, "The View", so called because it provides a tranquil oasis amidst the bustle of greater Johannesburg. A gem from where one can dine alfresco in the restaurant overlooking the millions of lights reflecting the vibrant life of the city.
The View provides a stunning feature – extensive, terraced gardens with soft lights completing its beauty, and in which during warm summer nights plays host to many in music and song. The Suites has to be the most spoiling. The space, the deep luxurious sofas and chairs, the textures, the walls and the large inviting windows, all add up to that little touch of opulence which we all deserve from time to time.
Accommodation at The View Hotel:
Jeppe Suite:
The superior honeymoon suite overlooks the terraced gardens, the swimming pool and the magnificent views over the city. This suite boasts his and hers bathroom facilities and the lavish interior makes for a truly indulgent stay.
Bertha`s Oak Suite:
This corner suite speaks in tongues of privacy and relaxation, the soft plum furnishings marks the beginning of an unwinding stay.
Eucalyptus Suite:
This view suite is nestled in the centre of the hotel and boasts views over the city, as well as uninterrupted views over the rolling terraced gardens. This suite is tastefully decorated in light blue hues and soft furnishings. Large and inviting windows open up to toward the gardens.
Harrison Suite:
This superior balcony suite overlooks the large terraced gardens and has unspoilt views over the city of johannesburg. This suit is tastefully designed in golden palettes and laden with unique and personal touches.
Rand Tram Suite:
This ground-floor outside suite is easily accessible. This suite is tastefully decorated in silvers, reds and soft furnishings.
Landau Suite:
This suite is tastefully designed in gun metal palettes and laden with unique and personal touches. Outside upstairs suite which boasts its own private lounge area.
The View Hotel Activities:
High Tea:
The View Boutique Hotel offers a High Tea Menu for special occasions such as bachelorettes, Baby Showers and family and social gatherings. Either served in the cosy lounges, or out on the patio overlooking the vast grounds and the city, this traditional afternoon tea includes a menu with a variety for you to select from.
Breakfast:
Enjoy freshly made breakfast from our breakfast menu each morning on the patio and in our onsite restaurant, overlooking the view of the city.
Dining:
If you cherish bespoke dining options, we offer you our very own exclusive and customized signature Fine Dining restaurant. We offer you the choice of handcrafted three course menu's designed by our Chefs, complemented by wines and beverages. We decorate your table with the finest appointments, allowing you to savour world-class cuisine and a picture-perfect evening. Reserve a table 4 hours in advance to allow us the time to make your evening memorable.
Event Dining:
Whether you're planning a destination wedding, family reunion, a social gathering or a corporate retreat, The View Boutique Hotel offers everything you need for an unforgettable event. We can host up to 150 guests using a variety of indoor and outdoor space. Ask our dedicated team to assist you with preparations of your event. Our culinary team can create a custom menu for any size event. Casual box lunches for your conference group. A seated lunch for your business meeting. A sensational multi-course dinner that will dazzle your wedding guests. We can handle it all and serve it up with a smile.
Wedding Ceremony:
We do as we believe your wedding should be as individual as you are, we create bespoke weddings to suit your every need. Or if you prefer, our stylish wedding packages make it easy and fun with stress free planning! Everything your heart desires our landscaped gardens is just one of the stunning settings where you can exchange your vows or perhaps you'd prefer one of the majestic lounges with gorgeous grandeur. A helping hand your special day needs detailed planning and individual attention so one of our dedicated Wedding Co-ordinators will be discreetly by your side every step of the way. To ease the pressure and make sure everything is immaculately, organized. This is your day and we never lose sight of that.
Perfect Wedding Receptions:
Please be seated elegant dining meets fun and quirky additions making your day truly memorable for you and your guests. And for your evening celebrations, we can create a spectacular reception to complete your perfect day. Taking care of your day whatever your wedding day dreams let us help you fulfill them all, small and intimate family gatherings to lavish luxury celebrations for everyone you know! The View Boutique Hotel is the perfect wedding reception venue and our experienced team is full of ideas and constructive advice to ensure your most special of days runs like clockwork. Come for a personal tour a stunning wedding venue as unique as the day itself. We would love to show you around The View House, so when you are ready, just give us a call!
Conferences:
The View Boutique Hotel provides excellent value for money for meetings, training, conferences and events, with great inclusive delegate packages including spacious meeting rooms, stationery, flip chart and LCD projectors, plus delicious lunches and unlimited teas, lattes, cappuccinos and hot chocolate in our break out areas. Free Wi-Fi is also available throughout all venues, so whether you are holding a small meeting, training course or product launch we provide the ideal surroundings to ensure you achieve your business goals.
The View Hotel Map:
Health & Climate:
January is the hottest month in Johannesburg with an average temperature of 21°C (69°F) and the coldest is June at 10°C (50°F) with the most daily sunshine hours at 11 in December. The wettest month is January with an average of 130 mm of rain.
Other Accommodation near The View Hotel:
Accommodation options within 8km from The View Hotel include: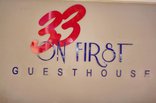 Grading:

Guest Rating:

(1 review)
Welcome to the stylish 33 on First Guesthouse...a real home away from home.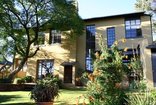 Grading:

Guest Rating:

(1 review)
Somewhere between the pages of a design magazine and a family home from childhood you'll find The Hillside House. This most special guest house offers a private yet homely retreat in the heart of vibrant Melville, the arts and culture hothouse of Joburg.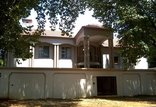 We offer 3 upmarket fully furnished self catering cottages in Auckland Park, Johannesburg. All units have DSTV and Wi-Fi, serviced daily including laundry. 2 x one bedrooms (twin beds) and 1 x 2 bedroom (2 x twins and 1x double).
From:
R415.00
per unit, Max: 2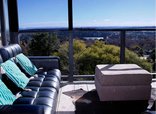 Grading:

Guest Rating:

(2 reviews)
Zietsies is situated on one of the highest koppies in Johannesburg - some people say second highest, but we believe otherwise - With a 180 degree view to the north, east and west.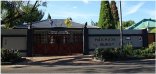 Offering six spacious en-suite rooms including private patios, one free-standing, en-suite, self-catering cottage (fully equipped) with private patio, superlative modern bathrooms en-suite in all rooms and fridges and coffee stations in each room.