An oasis of warmth and sophistication,
St Peter`s Place Boutique Hotel
offers exclusive and luxurious accommodation in the historic heart of leafy Johannesburg.
Relax next to the pool or at the bar, retire to one of our seven superb en-suite rooms, each with it's own access to the garden. Enjoy an elegant dining experience with fine wines and personal service.
Make this your home base for exploring the exciting and diverse attractions of the City of Gold, unwinding after a long day, or enjoying a productive and stimulating conference at the hotel whilst the management team caters to your comfort.
Each of our seven luxurious en-suite rooms has a safe, television (with full satellite coverage), internet access, bar fridge, air-conditioning, hairdryer, tea and coffee making facilities and laundry service.
A full breakfast is served. On-site parking is private and secure. There are conference facilities for between 20 and 30 people, depending on seating arrangement.
St Peters Boutique Hotel is conveniently and centrally situated on the ridge in Upper Houghton, within easy access of all major shopping, cultural and sporting amenities, fine restaurants, medical facilities, and the country`s top schools and universities.
OR Tambo International Airport is within comfortable 20 minute drive. All of Johannesburg`s foremost business districts are within easy reach - the vibrant, newly rejuvenated city centre; Rosebank; Sandton and Midrand - the hubs of commerce, trade and leisure.
Free Wi-Fi hotspot also available.
Accommodation at St Peters Place Boutique Hotel:
Each en suite has been individually decorated with comfort and hygiene in mind.
Each suite offers the following:
- Satellite television
- Air conditioner
- Mini-bar
- Internet facilities
- Digital safe
- Phone
- Private entrance
- Tea/coffee making facilities
General facilities at St Peters Place Boutique Hotel:
- Airport transfers
- Laundry services available
- Secure on-site parking
- Wheelchair friendly
- Wi-Fi hotspot
- 24-hour security on-site
St Peters Place Boutique Hotel Activities:
- Big game (less than 30 km)
- Bowls (less than 5 km)
- Bruma Lake (less than 10 km)
- Constitutional Hill (less than 5 km)
- Ellis Park (less than 5 km)
- Exercise facilities (less than 10 km)
- Gold Reef City (less than 20 km)
- Golf (less than 5 km)
- Johannesburg Zoo (less than 5 km)
- Live entertainment (less than 3 km)
- Medical facilities (less than 5 km)
- Movies / cinemas (less than 5 km)
- Nature trails (less than 2 km)
- Restaurants (less than 3 km)
- Squash (less than 5 km)
- Wanderers (less than 10 km)
- OR Tambo International Airport (less than 20 km)
- Sandton City shopping center (less than 15 km)
- South African Museum of Military History (less than 5 km)
St Peters Place Boutique Hotel Map:
A Guesthouse / home away from home / located in Houghton Estate Johannesburg. Only 7 minutes from The Gautrain in Rosebank and 20 minutes from OT Airport. We offer safe off street Parking - full wifi and various activities such as swimming pool.
From:
R600.00
per person sharing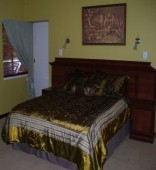 Each room has a private entrance, en suite shower or shower/bath combination. we use soap dispensers in basin and shower for hygienic purposes. electronic safes, hairdryer, some rooms have full dstv/satellite channels. Tea/coffee facilities in rooms.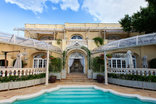 The Munro Boutique Hotel offers five large, luxuriantly appointed suites. Designer and antique furniture, combined with beautiful artworks are in perfect harmony with the graceful ambiance of the hotel.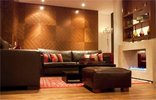 A hidden gem in Norwood, the Ascot Boutique Hotel is the corporate and leisure travellers' home away from home. A four star boutique experience with well-stocked bar, bistro restaurant and 15 uniquely styled guest rooms and 5 star service.
From:
R960.00
per person sharing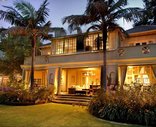 Situated in the exclusive suburb of Houghton Estate, 10 2nd Avenue Houghton Estate is an established 5 Star Boutique Hotel of superb luxury and effortless style nestled into lush, landscaped gardens - the ideal place for leisure and business travelers.
From:
R2190.00
per person sharing