Xaus Lodge offers secluded accommodationan hour's drive from Twee Rivieren. The lodge is owned by traditional South African communities and the chalets reflect their own traditional dwelling places. The lodge features a swimming pool.
From:
R3990.00
per person sharing
Book Now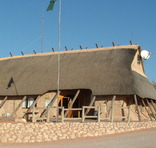 The Kgalagadi Transfrontier Park comprises an area of over 3,6 million hectares which is one of very few conservation areas of this magnitude left in the world.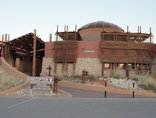 Twee Rivieren is the Kgalagadi Transfrontier Park's largest rest camp and is situated on the banks of the Dry Nossob Riverbed. Activities and facilities are diverse, as are the animals and plants.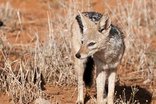 Nossob rest camp is situated within the dry riverbed of the Nossob within the Kgalagadi Transfrontier Park. The camp is surrounded by savannah trees and is famous for spectacular predator sightings.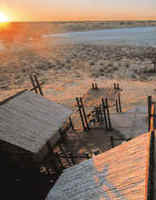 Bitterpan Dune Camp is elevated above the red sands of the Kalahari. It is an exclusive, stilted camp overlooking a waterhole in the Kgalagadi Transfrontier Park - suspended in time.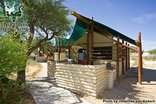 The camp is tucked away in the dunes, overlooking a waterhole, 20 km from Union's End where the three countries South Africa, Botswana and Namibia meet.
The Kalahari Tent Camp in the Kgalagadi Transfrontier Park welcomes you to capture the spirit of the land of thirst. It is situated high up on a red sand dune, overlooking a waterhole in the dry bed of the ancient Auob River.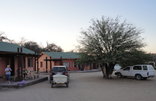 Mata Mata Restcamp in the Kgalagadi Transfrontier Park is situated on the banks of the Auob River on the western boundary of the Park. The camp borders Namibia and is surrounded by thorny Kalahari dune bushveld.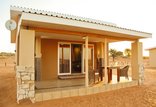 Only 5km from the gate of the Kgalagadi National Transfrontier Park, The Kgalagadi Lodge offers 3 and 4 star accommodation. 28 Chalets and 19 campsites, restaurant, bakery, butchery,shop with fresh produce. This is where rugged terrain and luxury meet...