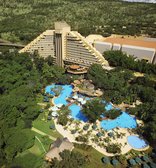 Sun City Cascades Hotel is encircled by a necklace of tropical gardens threaded with tumbling waterfalls, weirs, lagoons and shaded walks.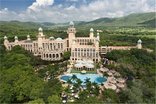 This truly magnificent Palace, so legend tells, was built for a king by an ancient civilisation from the North of Africa, who made this idyllic valley their home until it was destroyed by an earthquake.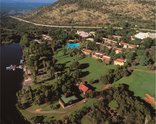 Set in the same gardens where Sun City Hotel is, conveniently close to the lakeshore and the children's playground, is the Sun City Cabanas, a family-orientated hotel. Facilities include a pool, restaurants and bars.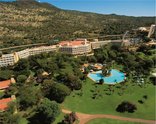 The Sun City Hotel and Casino is the hedonistic heart of the Sun City Resort. The ambience of the Hotel is one of glamour and sophistication.