Rooms:
Accommodation at La Mer Lodge:
La Mer Guesthouse boast eleven fully serviced double and single en-suite bedrooms in a double-storey facility. The interior of selected rooms are decorated with modern flair. The private entrance leads to a magnificent garden. Entering the Lapa takes you into another world. The rooms on the first floor have views of the harbour, garden and magnificent sunsets. 24 hour internet access is available in all the rooms. The rooms are equipped with ceiling fans, heaters, television with DStv, tea and coffee facilities and a bar fridge. The comfortable double lounge and dining area on the first floor has air-conditioning and from there you can enjoy views of the harbour and beach.
Room 10:
The en-suite unit is absolutely perfect for a romantic couple to escape into a world of their own. It has a private deck with a view of the pool, and an en-suite bathroom.
Room 1 & Room 8:
2 x Family Rooms can accommodate a family of 4, and offers one Double bed and two Single beds.
Room 4 & Room 5:
2 x Family Rooms can accommodate 3 guests and offers one Double Bed, one Single Bed.
Room 2; 3 & 9:
3 x Double Rooms can accommodate 1 or 2 guests, and offers one Double bed.
Room 6 & 7:
2 x Twin Rooms can accommodate 2 guests, and offers two Single beds.
Room 11:
A separate Garden Cottage can accommodate 1 or 2 guests and offers one Double bed.
La Mer Guesthouse Activities:
In a radius of approximately 70 km around Port Elizabeth, or guests can enjoy Game Viewing, Hiking, Bird watching, Addo Elephant National Park, Elephant rides, getting up-close and personal with Lions at Schotia and many many more.
PORT ELIZABETH
Port Elizabeth (or better known as PE to the locals) is a place of beauty and friendly inhabitants. Port Elizabeth has magnificent beaches and a vibrant shopping culture and night-life that will keep any wanting visitor busy and entertained. The Boardwalk on the beachfront offers high class dining and lively bars, not forgetting the ever exciting Casino.
Port Elizabeth also has a Lion Park which is a must for any tourist visiting the "Friendly City". Here you have the chance of touching a baby lion cub and spending time with adorable naughty teenagers - in the safe presence of a Ranger of course.
Kragga Kamma Game Park is located on the outskirts of Port Elizabeth and has some of Africa`s sought-after animals inside their boundaries.
The Eastern Cape Province is one of the most captivating regions of South Africa. Being malaria-free, having a magnificent range of vegetation and boasting such versatile wildlife, combined with the contrasts of landscapes, sea, mountains and savanna, you will surely not regret your stay.
La Mer Guesthouse Map:
Clothing & Accessories:
USEFUL INFORMATION
Useful information about the country and travelling.
1. When travelling
Travel to South Africa is seasonal depending on which activities you wish to partake in.
2 Vaccination
It is advised to update your vaccinations before travelling. Although not necessary for travel in South Africa we would recommend it. It is recommended to take all possible steps to prevent illness and relevant medications and vaccinations recommended by the International Vaccination Centre should be adhered to. The Eastern Cape is a Malaria-Free area.
3. Documentation and visas
To travel to South Africa, Europeans need a visa if you intend visiting for a time period not exceeding 3 months. South Africa requires a valid Passport with two blank pages to allow stamping on entering the country and with a minimum validity of six months left on the passport. Consult the South African Embassy for any further information you may require.
We recommend that during your stay in any country, you always take photocopies of all your documents in case of loss or theft, to be able to provide supporting information needed by Embassies or Consulates to facilitate new documentation.
4 Climate
There are notable differences between the northern areas where winters are colder and summers are hotter than the areas close to the coast that have more mild year-round temperatures, and with greater levels of rainfall.
5 Language
South Africa's official languages are English, Afrikaans, Ndebele, Northern Sotho, Sotho, Swati, Tsonga, Tswana, Venda, Xhosa and Zulu. However, English is the unofficial common language.
6 Currency
The South African currency is the "South African Rand" (ZAR). You can exchange foreign currency at airports, hotels and banks. The Exchange rate is variable, please consider it before you travel. You can pay with credit cards in most hotels, restaurants or shopping malls, but it is recommended to always have cash for the purchasing of small items, transportation and tips. Do not carry large amounts of cash on your person at any time - a recommended amount should not exceed R2 000-00 at any time. This will decrease the likelihood of you being a target for criminals. Do not flaunt cash, as this will bring attention to you and could prove to be attractive to criminals.
7 Clothing
We recommend you wear comfortable clothes, preferably cotton and comfortable shoes depending on the activities you choose to do. Depending on the time of the year and the destination you've chosen, you'll need clothing such as raincoats and swimsuits. Never forget a sweater or jacket as there is usually a difference in temperature between day and night. For all periods of the year it is recommended that you have sunglasses, hat or cap and sunscreen.
8 Electricity
220 volt 50 Hz. Please make sure to bring your plug converters for your relevant foreign appliances.
9 Travel insurance
It is advised that you obtain some sort of short-term travel insurance while travelling. This will ensure that if you are encountered with problems, you are covered and you minimise your loss or costs.
10 Medications
Always have your usual medications, and in the event of prolonged treatments, please make sure to bring a sufficient supply with for the period of your stay. It is advisable to always have mosquito repellents, anti-diarrhea medications and ointment in case of stings.
11 Food and beverage
We recommend that you drink bottled water. The food in South Africa is very good and varied, with some excellent meats throughout the country. The fish and shellfish in the coastal areas are well-known. Most restaurants offer venison dishes that is definitely worth trying. South African wines are varied with excellent quality and are rated as some of the best in the world.
12 Excursions and activities
When you take part in excursions and activities, please follow the instructions of the supervisors or managers appointed by the establishment. In the case of excursions to nature reserves, parks, national or private reserves where you do not make use of Rangers or Guides, please comply strictly to the rules of the places you visit. Any infringement could endanger your safety and those with you.
13 Security conditions
Some cities of South Africa are considered risk areas, such as Cape Town, Johannesburg and Durban. You should exercise caution especially after dusk and at any hour of the day in areas that are crowded or disadvantaged, such as the townships. Areas such as national parks, nature reserves and well-known tourist destinations are considered low risk areas.
14. Other recommendations and information of interest
Always have your identification documentation and information with you during your stay to avoid any inconvenience should you get lost.
International South Africa prefix is : 0027
Emergency numbers : 112
Police : 10111
Ambulance : 999
Health & Climate:
The Eastern Cape Province is one of the most captivating regions of South Africa.
Being malaria-free, having a magnificent range of vegetation, having such versatile wildlife and the contrasts of landscapes, sea, mountains and savanna, will ensure that tourists come back for more.
There are notable differences between the northern areas where winters are colder and summers are hotter than the areas close to the coast that have more mild year-round temperatures, and with greater levels of rainfall.
Other Accommodation near La Mer Guesthouse:
Accommodation options within 8km from La Mer Guesthouse include:
African Sands offers luxury bed and breakfast or self catering in Humewood. Situated 800 metres from Kings Beach on Port Elizabeth's beachfront and 3 kms from PE Airport. Close to popular restaurants, The Boardwalk Casino.
A family run Bed and breakfast,with the personal touch. All rooms are en-suite, have hairdryer, fridge, microwave, heater, fan and tea and coffee tray, all with there own private entrances. Large secure parking.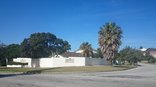 Guest Rating:

(2 reviews)
Ideally situated close to city centre, airport, casino, beaches oceanarium and restaurants. Our friendly family-run home has en-suite bathrooms, Dstv and tea/coffee trays, refrigerators and own entrances. Three have self catering facilities.
From:
R325.00
per person sharing
Grading:

Guest Rating:

(5 reviews)
Comfortable rooms & self-catering suites opposite Kings Beach in Port Elizabeth close to the city centre, restaurants, hospitals, airport and all attractions.
Aristotle Guest House offers a personalized, yet luxurious experience for both business people and holiday makers. A variety of tours and trips can be arranged daily on request. Our rooms are spacious, fresh & comfortable and our rates include breakfast.