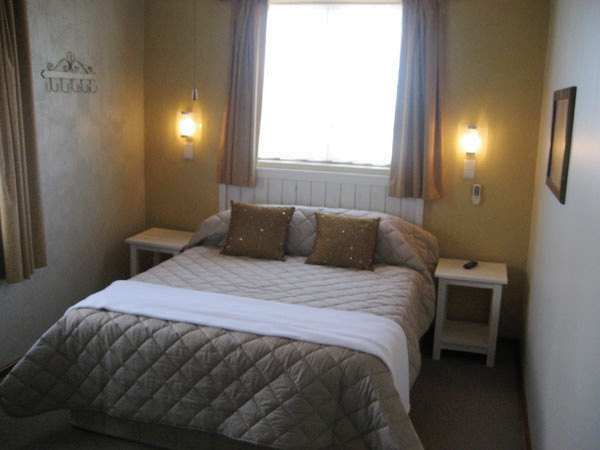 Originally built in 1858 this Boutique Hotel has been beautifully renovated and restored to its former glory 150 years after it first opened its doors to the public.
The Humansdorp Boutique Hotel has 20 newly built rooms, a lovely sports bar and a beautifully renovated ladies bar made from the original oregan pine floor boards that was recovered during renovations.
We pride ourselves in providing excellent and professional service at all times.
We offer:
* safe and secure parking,
* complimentary trays in all rooms
* LCD televisions with DStv in all rooms.
The Humansdorp Boutique Hotel is a gem for history lovers. The original yellow wood doors can still be seen in the luxury rooms, and the original yellow wood floors can still be viewed in the reception and lounge area.
Old newspapers were discovered in the ceiling during renovations, dating back to 1927 and these can be viewed in the Ladies Bar. A section of the original thick outer wall has been opened up and can be viewed in the reception area.
The Humansdorp Boutique Hotel is really a great experience and something that you will remember for a long time.
Humansdorp Boutique Hotel Activities:
The Humansdorp Boutique Hotel is situated on the world famous Cape Route 62, that passes through Humansdorp en route to Port Elizabeth.
Humansdorp lies at the foot of the Kouga Mountains and is surrounded by a magnificent Fynbos (Indigenous Flora). It lies 87km West of Port Elizabeth, 3 km off the N2 highway en route to Cape Town.
A mild climate all year round with clean fresh air makes Humansdorp the ideal base from where to explore the surroundings.
A magnificent coastline boasting sandy beaches and waves for surfing enthusiasts are only minutes away from the Humansdorp Boutique Hotel.
Humansdorp Boutique Hotel Map: