Granny Mouse House is a full-service guesthouse and B&B, also offering self-catering, situated in the little mountain village of Hogsback. It is high up in the Amatola mountain range in the Eastern Cape Province.
The discerning traveller can be assured of first-class service. A silent and tranquil mountain atmosphere enhances the sense of retreat, rest and recuperation from the hustle and bustle of the big city.
Granny Mouse House is one of the oldest of Hogsback houses, originally built as a private holiday home, it was later extended in all directions in an architecturally 'interesting' manner, and became the private residence of a rather feisty old lady.
Rooms
Guest bedrooms, each individually furnished, are all ensuite with individual private patios, pool and garden facing.
Tea and coffee facilities are provided free of charge. All bedrooms are strictly non-smoking.
There are no TVs in the rooms, but sports fans are catered for at the Pubs.
Granny Mouse do not accommodate Children under 12 years of ageMeals
We take a maximum of 3 couples in the Guesthouse and therefore at table. Pre-dinner drinks are served in our cosy, log-fire warmed thatched lounge.
We are regularly and delightfully regaled with compliments to the Chef - because of n exceptionally well-developed and sophisticated palate and we do not skimp on ingredients, only the finest will do.
Selfcatering Cottage
We have 2 self-catering units, one for 2 persons sharing a queen bed, situated by the pool at Granny Mouse House.
Units are serviced
Services
* Full laundry services are available to guests during their stay.
* Sightseeing trips can be arranged
* Fans, hairdryers or other personal accessories which may be required to ensure your comfort can be requested at reception.
* Bath or shower gels, tissues, lotions and potions are provided for your comfort and convenience in bathrooms.
* Safe and secure parking is provided. Car-washing is available on request.
Kindly bring your own swimming towels.
It is advisable to ensure you have enough cash as there are few places which will accept credit cards for meals or goods.
Granny Mouse House Activities:
Guests are guided in their choice of recreation according to how long they intend staying. If required, they are taken on guided tours or 4x4 trips.
Granny Mouse House Map:
Clothing & Accessories:
If intending to hike, waterproofs are recommended since inclement weather can descend very quickly in Hogsback.
Health & Climate:
Weather very like England / 4 distinct seasons, each with its own set of charms. Snows in winter, summer rainfall
The cottage that we stayed in was very charming and just what a couple needs for a relaxing time away! I had wonderful time there and i would definitely go back there! Thanks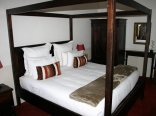 You will find the Hogsback inn nestled amongst the trees in the Amatola mountains. One of the first establishments on the mountain and drawing the name from the village that has grown from its bosom.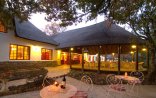 Grading:

Guest Rating:

(13 reviews)
The Hogsback Arminel Hotel is nestled in the natural setting of the Hogsback mountains. Surrounded by some of the Eastern Cape's most beautiful indigenous forests, snow capped mountain, waterfalls and colourful gardens.
From:
R660.00
per person sharing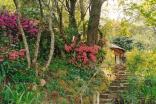 Guest Rating:

(3 reviews)
Hogsback self-catering accomodation. Two cottages, (2 bedroom and 3 bedroom)in a beautiful garden overlooking the Hogsback mountains. Fully equipped. Fireplaces, braai facilities. Experience the magic of the misty rainforest.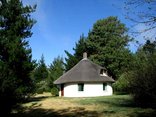 Guest Rating:

(2 reviews)
Lothlorien is a large charming thatched cottage (double storey) situated on a spacious two ha plot of land in the midst of an orchard ensuring complete privacy and serenity.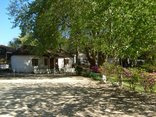 Grading:

Guest Rating:

(1 review)
Situated in the indigenous forests of Hogsback, with true hospitality and fine country-style cuisine.
From:
R370.00
per person sharing