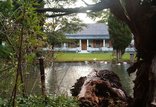 Situated 11km from Trompsburg on the N1 to Cape Town. Experience the best of South African hospitality staying in one of our luxury, fully-equipped garden cottages with TV, kitchenette, safe parking and braai facilities.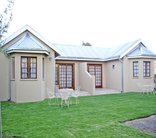 Offering 13 self catering units accommodating between 2 and 6 guests per unit. Ideally situated 3 km off the N1 in the town of Trompsburg, 110km north of Colesberg and 120km south of Bloemfontein.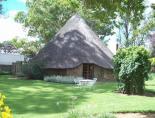 Enjoy country hospitality, 3 Star accomodation ,cereal breakfast with your stay! Braaifaclitity/Selfcatering available. Close to N1. Sleeps up to 6 persons, Top level 2 single beds, 1 double bed, ground level room with 1 double bed.