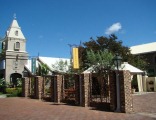 Located in the heart of the beautiful town of Parys, this stylish Guest House features 6 luxury guest suites next to our famous Restaurant and Art Gallery.
Situated on the banks of the Vaal River, 10 km outside Parys and 120 km south of Johannesburg. SunWa has gone to great lengths to utilize the beautiful environment of the Vaal River.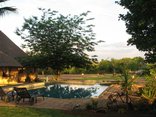 Dome Inn offers luxury accommodation in the picturesque Vredefort Dome. You can choose from 11 Delightful guestrooms, 6 rondawels, 3 bungalows and caravan and camping facilities on 3 acres with trees and garden surroundings are now also available.
Only an hours drive from Joburg and nestled on the banks of the Vaal River near Parys, Carryblaire River Retreat embodies peace, tranquillity and a sense of oneness with nature.